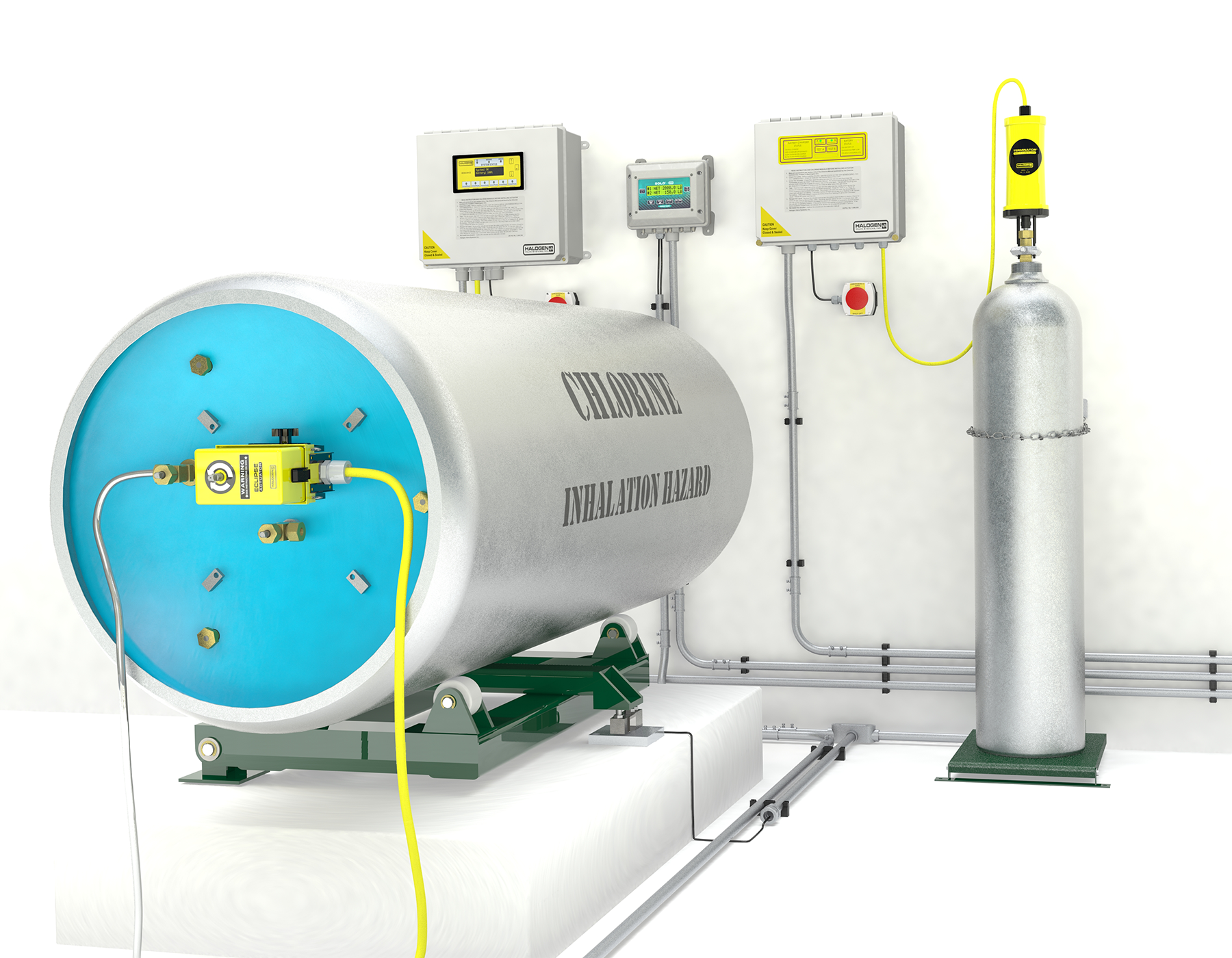 HALOGEN VALVE SYSTEMS INC. - EMERGENCY VALVE SHUTOFF SYSTEMS
Halogen Valve Systems, Inc. designs and manufactures Emergency Valve Shutoff Systems for toxic gas containers such as Chlorine and Sulphur Dioxide. The microprocessor based control panel operates the Terminator or Eclipse actuator, which are mounted directly onto the toxic gas container valve. In the event of an emergency such as a gas leak, the actuator automatically closes the valve to 40 or 50 ft-lb of torque stopping the minor leak from progressing into a major leak and negating the need for an operator to enter the room to manually close the valve. Furthermore, depending on the model and options chosen, local or remote indication of the system status can be provided. The control panel controls the closing sequence during an emergency. Each actuator has its own separate test button on the panel front to allow regular testing of each actuator without having to utilize the emergency circuit. The systems are battery operated, rechargeable with 120 VAC power and provides up to 7 days of operation upon loss of utility power. During a prolonged power outage, the microprocessor will automatically close the valve before the battery is depleted.

For more information, please click on the logo below.