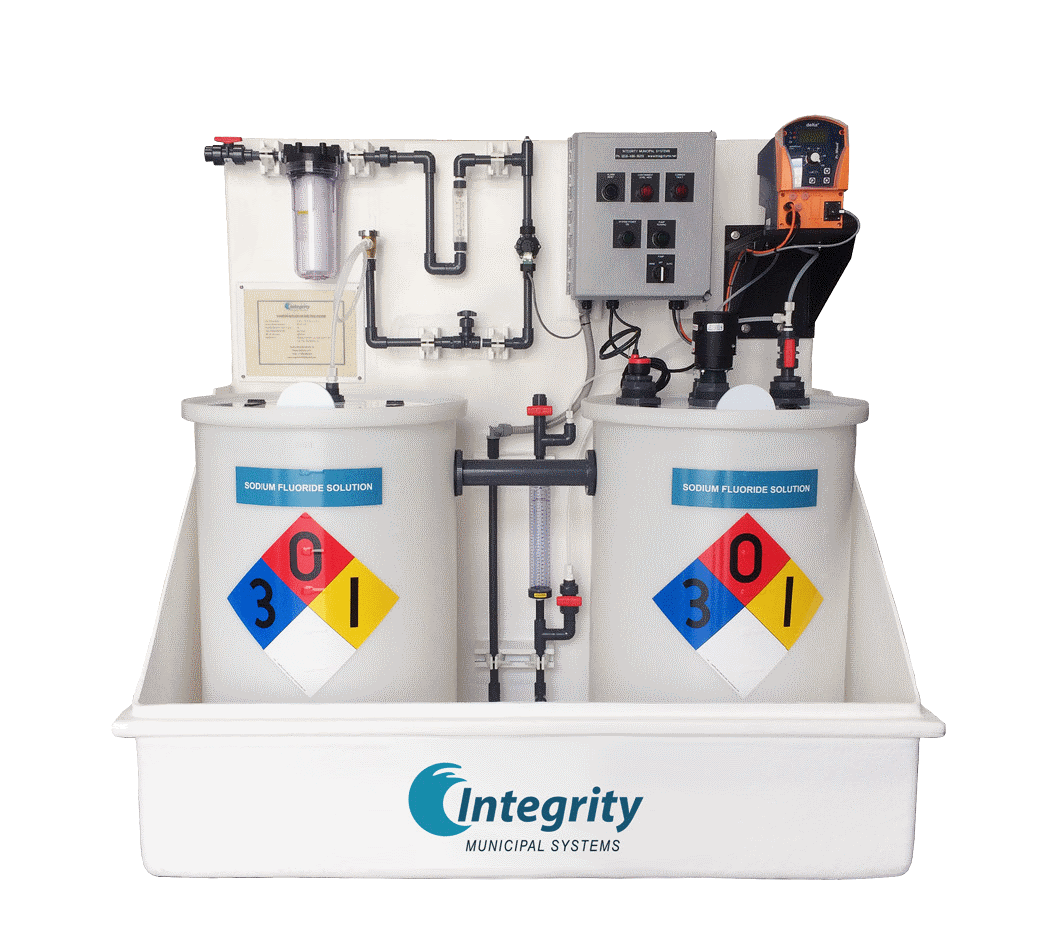 INTEGRITY MUNICIPAL SYSTEMS (IMS) - FLUORIDE AND AMMONIA CHEMICAL FEED SYSTEMS
Integrity Municipal Systems' (IMS) Fluoride Feed System makes potable water fluoridation safer, more effective, and less costly to operate than any other packaged fluoridation products. The IMS design – which includes an upflow saturator and a separate solution storage tank – sets the IMS Fluoride Feed System apart from the competition. Water is introduced and distributed at the bottom of the upflow saturator and passes through the sodium fluoride salt resulting in a saturated sodium fluoride solution at the top. This solution passes through an overflow to the separate solution storage tank and is then metered from there to an injection point. The IMS Fluoride Feed System is a completely packaged system, enabling low-cost, simple plug-and-play installation. The entire system is fully contained within a fiberglass-reinforced plastic structure. IMS also manufactures Aqueous Ammonia and Sodium Hypochlorite feed systems.

For more information, please click on the logo below.